原标题:心之所向,梦之所属!
There are some people that are content withtheir situation in life, but
everyone has something they want to excel in;something they want to be
proud of. Unfortunately, most people don't have thedrive to do something
about it. They waste away their time and talents daydreaming of what
could be instead of living the life they want.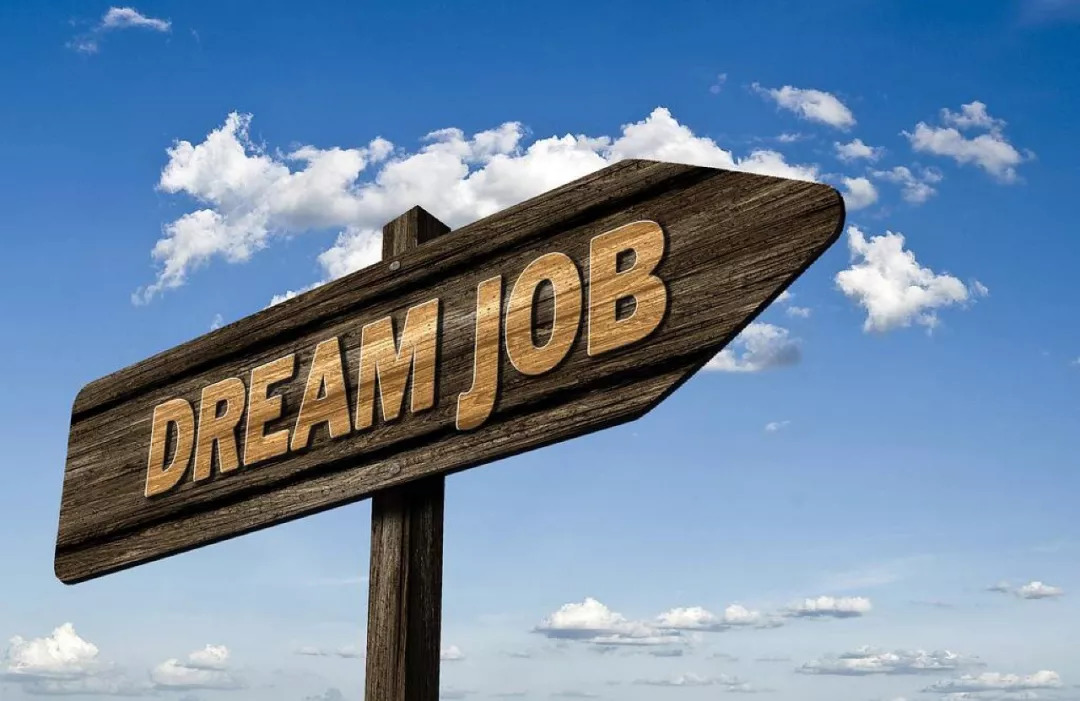 某某在泰王国沙滩拍的
People are constantly taking the easy roadin life: it's less risky, it
doesn't involve a lot of effort and it'scomfortable.Change requires
you to step out of your comfort zone and into the unknown. You have to
change yourself, your surroundings even your habits.
just do
it
Your life is your own.
            Me before you
May 9th, 2017
My darling Jerry,
It's  better that things seemed clearer when they were written down.
Well, here with a very boring letter in which I will try and put
everything down so that you may read and re-read it later. Deep breath.
To begin with I love you with a depth and passion that I have felt for
no one else in this life and if it astonishes you it astonishes me as
well. Not because you are not worth loving. Far from it. It's just that,
first of all,  I have never met a man who made me feel so happy and
encouraged like you . Secondly, I have never had such a feeling that
being female is great(cause I always want to be a boy ) before and it is
almost frightening. Thirdly, I would never have thought it possible that
another human being could occupy my waking (and sleeping) thoughts to
the exclusion of almost everything else.
Fourthly, I never thought that — even if one was in love — one could get
so completelybesotted with another person, so that a minute away from
them felt like a thousand years.
Fifthly, I never hoped, aspired, dreamed that I could find a boy that I
have ever wanted  in my college.  yet when I met you, everything has
changed.
梦之所属。Now,let me tell you something about what happened to me after I met you.
 You bring me too much that words can't express my thanks for you.Maybe
I have said many to you  about what I experienced especially in joystime
after I met you  ,but I still want to put it in writing in case you
forget it later.
Firstly, please don't doubt that you are very much the only one that
makes me want to get up in the morning.You, have become the most
motivation that I want to work hard and strive for our future.Which
really astonishes me that a person could  influence me so much even over
my parents who always were the only movitation that made me work hard
before.All right, I am an adult now and I need to live for myself
instead of my parents who won't company with me all the time. Therefore,
it can be the reason that you are the one that will be with me in the
future, so you become one of my goal in my life plans and influence me
so much.
Secondly, it's you that let me know it's a wonderful thing to be a girl
. Me after you, I want to be a better person who can match you equally.I
want to learn English well , own a heathy body, become slimmer , read
more books and find a high-salary job .Now I am still on the way.  Every
time I saw you are working so hard, which pushed me forward and  I told
myself I cannot stop .I feel so excited and fortunate that I have met a
person who makes me want to be a better person in the world.
Thirdly, You have made my world a better place. You made everything I do
is full of significance everyday from morning to night.  Cause I know
there is one person  who will be accompany with me and need me in my
future .  The most thing that proves you are alive is that you know
there is someone who need you. So Jerry, you enrich my life and make my
life more significant and happy.
Absoultely, I want to travel all over the world, to watch the sunrise
and sunset along the sea and on the mountain, to eat all of the
delicious food, to see all of the excellent movies like Taitanic and to
bask in the sunshine. All this I do without you.This will be my loss.
All this I want to do with you. This will be my gain. All this I would
gladly have forgone for the sake of one minute of your company, for your
laugh, your voice, your eyes and above all for your sweet, ever
surprising mind which is an enchanting quarry in which it is my
privilege to delve.
365bet官网 ,Change is difficult. If it were easy, wewould all be famous billionaires
living in mansions. The fact that it's hard iswhat makes change and
improvement so great. Improving your life will result inseveral positive
outcomes such as, giving you a better sense of self, makingyou a better
person, mother father, friend, etc. and you'll find yourself
beinghappier in general. You need to understand that changing yourself
for thebetter won't take away challenges in your life—it will just
prepare you to beable to face them.
when you are broke and I remember being broke when you are broken,every
little thing is a big drama.It is been a long time ago by a number of
years,but emotionary,I can remember it like it was just a monment ago
,you just feel like about the time you take a step forward someone knock
your back too.
您的人生是您自个儿的。
If you have tried to change in the past andfailed, don't quit. You can
still change and start making a difference in yourlife. The following
tips will get you set on the path to action. When you dothese things,
you are preparing yourself to do more than just dream about thelife you
want; you are getting yourself on the path to achieving it. 
you know , I can't get ahead for getting behind. You know,I finally get
a little bit of money saved up an the stupid transmission goes out.You
finally scratch up a few dollars and get the nickels out of the corner
of the couch. And that stupid heater coughs and sputters.I know it is
really hard ,it really is.This is more,This thing of winning with money
getting out of debt,getting over emergency Fund in place.,becoming
wealthy,increasing your generosity ,changing your farmily tree.The whole
process is hard,but so is being broke.I mean , so is being mediocer,I
mean normal sucks,financly I mean , deep in debt,worried about every
little thing.normal is awful.I just didn't like normal.I didn't want to
stay there . and so,even though it's hard.It's easier than normal.It's
easier than mediocre.You live your whole life and you best shot, is
mediore? what now? what will you do now? your life is reality,no
lying,no hiding,amd no closing your eyes and wishing it to go away will
change that. You failed,you made mistakes.You have regrets,not everyting
turned out Ok.You life sucks. And you can not change that anymore.
You put all those efforts to make
yourself a better person, not to make qualified for someone else.
Use thesetips as guidelines to make the changes in your life that you
want to see.
It's too late.You had the opportunity to change it.you did,over and over
and over again.You were given one opportunity after another to make a
difference in your life,but right now! You are where you are,for better
or for worse,you are stuck here.You can not go back.You can not
restart.You can't just start over anymore.So… what will you do,will
you stay stuck? will you stay unfulfilled ,unwanted,and unhappy? will
you leave your life the way it is? or will you move on to greater
things?will you power through the difficult times? will you hustle more
than you did before? and will you push youself to stand up once more?
what will you do now? Yes ,your life may be shit, but who gives a shit
about that? Yes,you have had difficult times.But so did we all. Yes,the
world is not all sunshine and rainbows.But it is that way for everyone
and Yes you will get hurt again.But that does not mean your life has to
stay this way.It does not have to stay shit.It doesn't have to stay
difficult.It doesn't have to stay hard and it doesn't have to stay
painful.You can do something about it.Right Now!
不无的竭力,都应当是为了自身变得越来越好,而不是为着配得上何人。
1.The first step toward changing is knowing what you want to change
and why.
But you can't do it if you keep complaining, if you move on,if you do
something different today,if you push more today than you yesterday.and
if you try to be more than you were yesterday than and only than will
things change. each and every one of us has had moments.when we cried
out in despair.when we were so afraid at some point that we cowered
underneath,the blankets,wishing all the problems and fears of the world
to go away.once we stand up again.but they never did.We've all wished
for a sign to magically appera.That will tell us what to do,where to go
and who to be.that someone had some direction for us that someone told
us what would be next.where we were lost in darkness.but no sign ever
came and we all wished that somehow,somewhere,we would reach a place
where all the problems and fears would just disapper,where noting would
be bad anymore:a place of passion success and happiness.the world never
make us face our fears again that would never make us feel pain
again,but we haven't reached that get .You life dosen't shift when you
turn on the TV,it doesn't change when you sleep it over and it won't
transform if you just sit by and wait for something to happen.It won't
change like that.There will be no signs and there will be no one to tell
you what to do.this is your life and the only thing that will ever make
a difference is if you stand up and move another step forward.when yu
fight the odds again. when you do not give in to fear,but when you stand
up to face life one more day,and it all depends on what you decide right
now.
Life is so hard, don't make your struggle
a commodity for others to pick.
Take the time to sit down and write downyour goals. Also write down why
you want to change; make this as in-depth asyou can because it will be a
foundation for you. This is something you will beable to go back to when
you are feeling like it's too hard or you haveforgotten why it's
important.
You can decide to listen to another speech after this.You can decide to
play another game or watch another show and you can decide to keep
looking for an easy way out to keep wasting time,and keep wondering on
how you get have,or you can decide to get off your ass and make a
change,because once you do make that change that's when you life will
transform,that is the way to success,that is the way to reach a greater
life,that is the way to make your dreams come true,make a change by
getting up right now,by facing all your fears and all your problems and
then moving through them anyway.
生存如此不易,不要让把温馨的全力当成人人评价的货物。
2.Tell people your goals.
It won't be fucking easy all the time,you will be afraid and you will
make mistakes.But you have better things to do than be stopped by
fear.You have a greater lifeto live than the one you are living right
now.You have a calling t make your life the best than you can make it
because you deserve it .So get off your ass, live the life you always
wanted. Take a step forward right now. And change your life,It's worth
it to fight through it. It's hard but it's worth it.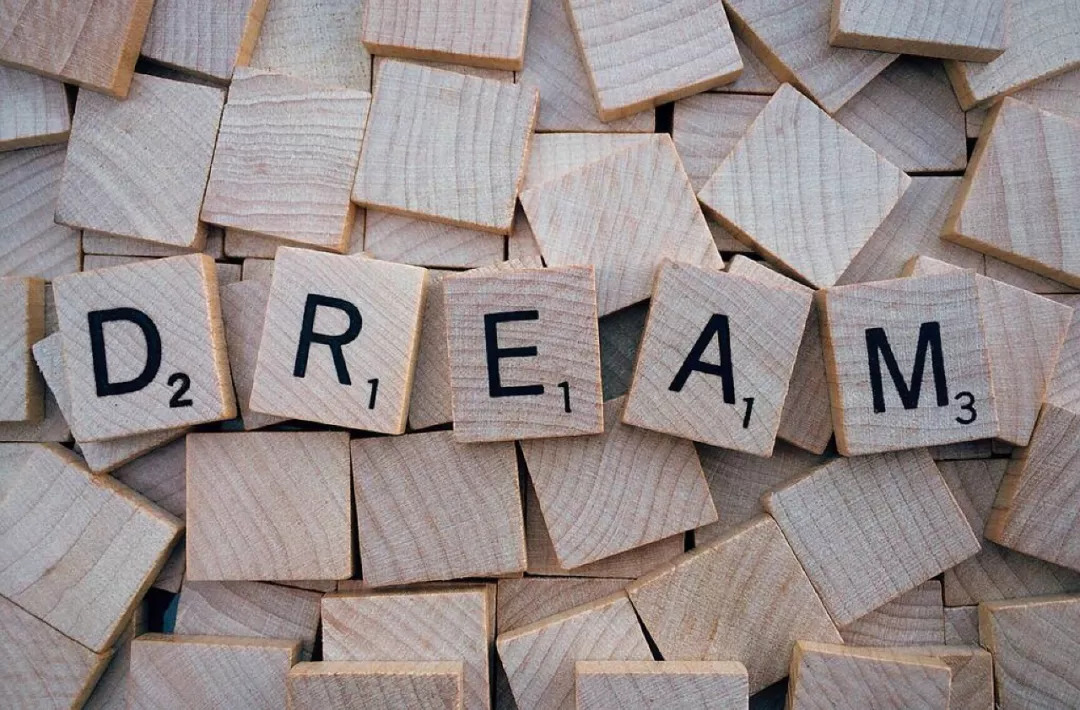 It can be embarrassing for some people toshare with others what's in
their heart; but it's necessary. In order tochange, you have to be held
accountable. Letting someone else know what you aretrying to do will
ensure that you have someone to answer to. Make sure thisperson is
someone who will continue to encourage you and isn't afraid to askhow
things are moving along.
I always wonder why birds stay in the same place when they can fly
anywhere on earth ,and then I ask myself the same question.The secret of
getting ahead is getting started. And that's where people get stuck. You
are literally like the bird. You could fly anywhere you want,you can go
anywhere you want to go, and look I know you're got a litery of
execuses. and all of them are valid. You have got a job. You can not
just leave or you don't have a job and you don't have the money,your
family is in one place.It'sthe only thing that you've ever known. You
only speak one lauguage. You don't have a passport. You can't afford the
gas money. There are thousand real reasons not to go but the truth is
that none of them matter. The truth is you want to build something in
your life than you have to remember what MARK TWAIN said. You have to
get started. because , at the end of the day that is literally the only
thing that's holding you back. You are not moving and once you get
simplicity of that once you understand that you could act right now. You
could say fuck all the execuse. You could stop making them. You could
stop giving in to them. No matter how valid they are,no matter how real
they may seem. You can finally decide that you are going to get up and
move that you are going to create that momentum. that you are going take
a step that you are going to make the demand that you create momentum
that you get something done that you funking find an answer or HANNIBAL
said : that You fucking find a way or make one . If you have to carve
through fucking rock ,do it .because humans before you have done it, and
that's the simple truth. that is the simple funking truth. and
everything else is bullshit. everything else is the weak voice in your
mind. Holding you back, and making you a less version of youself. So I
ask you :Why does not the bird fly wherever it wants to go? because
that's all it's known? because that's what safe? because that's what is
comfortable? or because it's a dumb fucking animals?
It's yours.
3.Replace bad habits with good ones.
它们是你的。
Stopping something cold turkey is hard, soit's best to replace the
unwanted habit with something positive. If you have amajor addiction,
there are other steps you will have to take. If it's just abad habit,
such as looking at Facebook too much, replace that with somethinglike
going for a walk around the block. If you are trying to stick within
abudget, play a game with your family instead of going shopping. Find
somethingpositive to do that will replace the negative things in your
life.
What do you want to be ? If this isn't the life you want to live, do
something about it!
It's all yours.
4.Change is not easy, but it's easier when you have someone to do it
with.
是您一位的。
Find a partner, coach, friend or familymember who might be in the same
situation as you. If you want to start workingout, set up times when the
two of you can go exercise together. If you want toget up earlier, call
each other in the morning and encourage one another to getup and get
moving. Whatever changes you want to make, find a way to includesomeone
else in them. You will be each other's support, can hold one
anotheraccountable for what you do or don't do.
It is your life itself.
5.Get rid of distractions.
它们正是您的生活。
There are things everywhere in our houses,our workplaces, and even our
schools that can and will distract us fromchanging into the kind of
people we want to be. Our phones, computers, iPads,etc. are all
wonderful tools that we have at our disposal, but they can alsohinder
us. We spend so much time texting, emailing and checking various
socialmedia platforms. That is time that could be used doing something
productive.Limit the amount of time you spend on the computer. Set an
alarm and when itgoes off, you're done.
It is you.
6.Turn off the TV.
它们正是您。
I know so many people who have the TV on inthe background while they are
trying to get stuff done. I am guilty of this. Inthe past I would turn
on a movie while I was trying to work or clean the house,but every time,
I would find myself sitting on the couch watching instead ofbeing up and
moving. I decided to listen to audio books instead: that way Idon't have
anything visual distracting me from the things I need to get donebut I
still have something entertaining or educational to listen to.
Laugh. Cry. Every step you take forward
is a song sung for you.
7.Only say positive things to yourself.
笑也好,哭也罢,每1遍进步都是一曲为您本身吹奏的凯歌。
When you fail it's easy to point outeverything you did wrong, but that
is so discouraging. Instead, say toyourself, "I can do hard things." You
have the ability to change, you just haveto believe in yourself. Don't
beat yourself down.
Pain. Toil . Every failure, you dealt
with that all by yourself.
8.Serve other people.
苦也好,累也好,每趟的倒闭与伤痛也都以您自己在负责。
It's funny how service works: you go outexpecting to help someone else
in need and you end up helping yourself. Whenyou serve others, you feel
better about yourself, you make a difference insomeone's life, and you
give back to the community.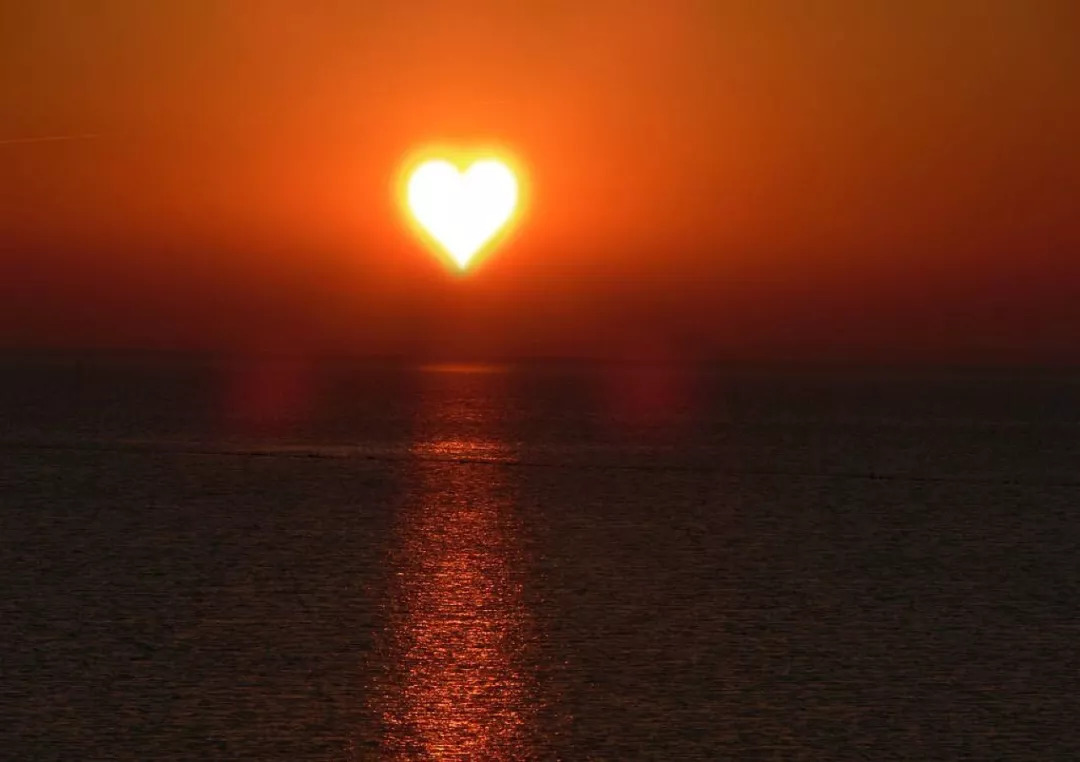 9.Recognize the good things you do, no matter how small.
All the fights you fought for a better
life are the scars that you wear on your own heart.
Many people might skip this step because itfeels arrogant and prideful.
IT'S NOT! Changing yourself is about evaluatingwhere you are in life,
what you're doing and why you're doing those things.When you make a
change, even if it's something simple, acknowledge it, don'tbrush it off
like it doesn't mean anything. It means everything! It means thatyou're
actually doing it, you're changing.
为生活的每一点奋斗,都以你本人心上的伤痕。
All the progress you made towards your
dream is not given by someone else.
为理想的每一遍进步,都不是哪个人给你的恩情。
It's not easy to walk on this road called
life. No step is. So love yourself when you walk.
在人生那条大道上,每一步都不错,且行,且自爱。
【版权评释】:双语美文来源于网络,如有侵权,请联系后台,二4小时删除。
您有哪次为了求学、工作,
或生活而拼尽全力呢**?**回到博客园,查看越来越多
主要编辑: